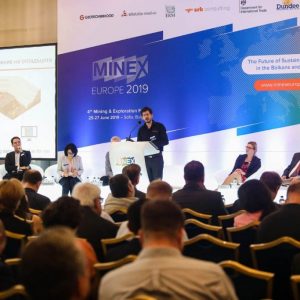 Join MINEX Europe online
As travel bans and "work from home" policies have been introduced by companies and Governments, the provision of uninterrupted communication is critical for planning coordinated strategies to reduce the impact of COVID-19 pandemic and adjusting to the new business, economic and social realities.  MINEX Europe online forum offers a virtual platform for bringing together mining professionals, financiers, investors, government bodies and wider members of society to discuss the present challenges and to fast-forward implementation of business opportunities across the European mining industry.
Participation in the selected event (s).
Receive calendar reminders to participate in the event (s).
Participation in a live broadcast via event meeting platform.
Access to presented materials immediately after the event.
Participation in Q&As and Surveys.
Schedule private online meetings with presenting companies at the INVESTOR PITCH DECK.
View corporate videos from presenting companies.
Download annual reports and investor kits.
Access information about the company's new products and services.
Online networking with other participants.
Receive access to post-event report, presented materials and video recording after the event (s).