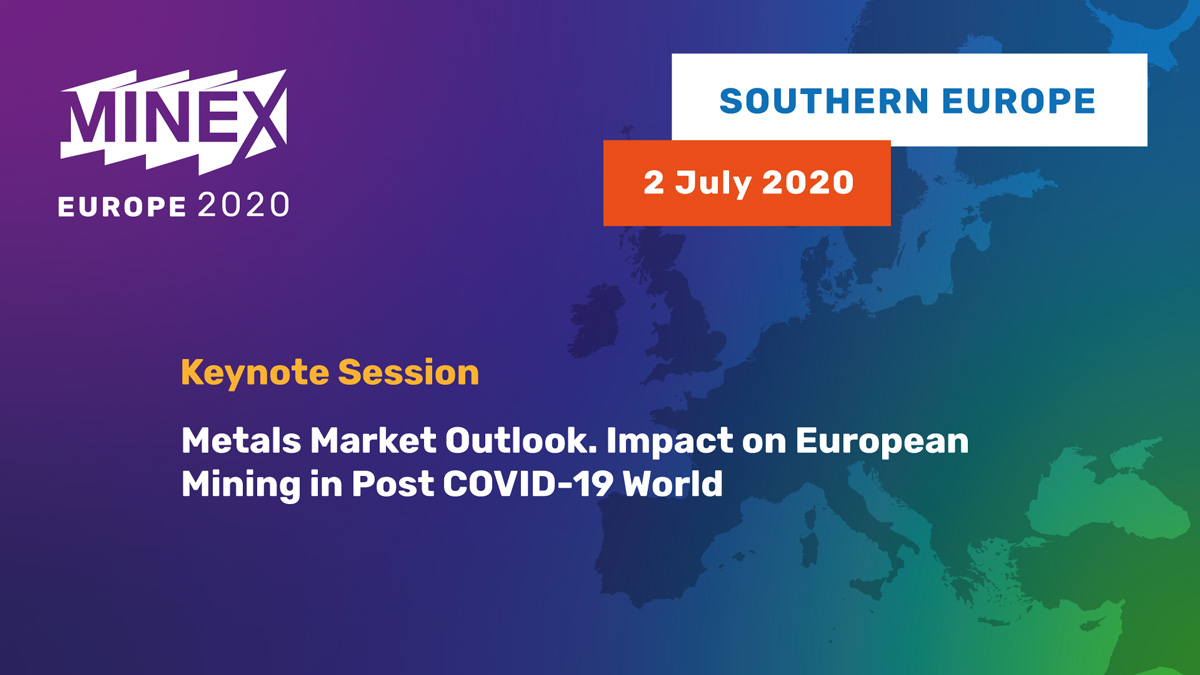 MINEX Forum is delighted to invite industry players for the focus day on mining in Southern Europe that will take place on the 2nd July as a part of MINEX Europe conference online edition.
The programme will start with the keynote session on metals market outlook in post COVID-19 world. The session will be moderated by Matt Mullins, Director, Tecoma Strategies.
Rhona O'Connell, Head of Market Analysis, EMEA & Asia at INTL FCStone will discuss how various metals are placed for a post-COVID environment.
Ross Norman, Independent Metals Analyst, Metals Daily and Adam Webb, Head of Mine Supply, Metals Focus will focus on the major trends in the gold market and the impact of COVID-19 on the gold mining industry.
Howard Klein, Partner, RK Equity will present a talk on Terafactories & The Geopolitics of Lithium and addressing the question of which lithium projects/geographies are best placed to develop into long-term sustainable, secure chemical supply for the EU and USA's lithium-ion battery powered future.
After their presentation speakers will participate in the discussion on prospects for metals markets for the post-COVID reality. Which metal markets could be positioned best and worst for success during the pandemic and its immediate aftermath? Where are the companies looking to invest and de-invest?  What is the outlook for critical raw materials and metal markets in Europe? These and many other questions will be debated by the experts.
Full details about the event are available here
Take your last chance not to miss the event! Register RIGHT NOW