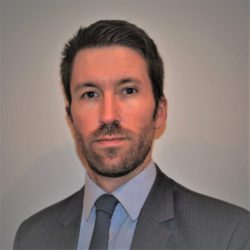 Adam is the Head of Mine Supply at Metals Focus. He is responsible for research and analysis of supply and operating costs across gold, silver and platinum group metals and manages a team of analysts focused on these areas.
Prior to joining Metals Focus Adam was Head of Mine Economics at S&P Global Market Intelligence where he lead research into supply and costs across 15 different commodities. Earlier in his career he worked as a geologist on mines sites and exploration properties in Western Australia.
He has a BSc in Earth Science from the University of Wales Aberystwyth and an MSc in Geochemistry from the University of Leeds.
The current and future impact of COVID-19 on the gold mining industry
The COVID-19 pandemic resulted in temporary closures of gold mines in several countries and has had severe implications for the global economy. So how has the pandemic impacted gold mines internationally and in Europe and what can we expect from the gold mining industry in the post COVID world?