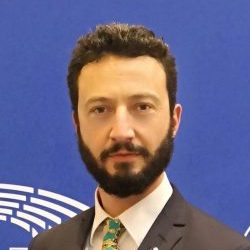 Dr. Stefan Stoev is the Co-Founder and CEO of the Austrian Mining Company MINEX, he is Investor in Sustainable Mining and Green-Tech Projects.
Stoev has a PhD Degree in Information Technology and Economics, a master's degree in International Finance and Economics, a bachelor's degree in International Economic Affairs, and a Professional Degree in Foreign Affairs and Linguistics.
He has supervised Europe's second-largest Copper-Gold Mining Project and is actively advising investments in the mining sector worldwide.
Europe's COVID-19 Wake-up call: The Key Role of the CEE Region in the Mining and Minerals Recovery Plan Strategy
The COVID-19 Pandemic highlighted the weaknesses of Europe in the sourcing of strategic minerals and made it clear what needs to be done in order to ensure the sustainable future of the European Project.
Strategic Sourcing at its core will require the fostering of mining projects especially in the CEE and SEE Region in order to secure access, especially to new Green-Tech and Energy minerals.
Europe's Know-how and Technologies in Mining are responding to the highest standards in the sector and are Key for driving Efficiency, which will allow a Fast Recovery of the devastating downturn caused by COVID-19.