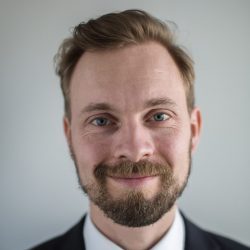 Akseli Koskela is the Head of EU Policy at Technology Industries of Finland, which is one of the biggest trade organisations in Finland that covers 50 % of Finnish export and 70% of Finnish private RDI.
Akseli has a 12-year history working in the Finnish government and also background in mining as is born in a mining town to a family of mine workers and obviously he has also worked in the mine.
7 keys for saving the European industries: Tackle the COVID-19 crisis with ambitious investments in research, development and innovation.