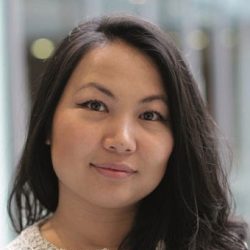 Ayuna Nechaeva runs London Stock Exchange's Primary Markets deal origination team across all of Europe, including Ireland, Russia, and the CIS.
In the course of over 10 years at LSEG, Ayuna has worked on dozens of high-profile IPOs and listings across all sectors. Ayuna's team also manages CRM relations with over 200 listed issuers from Europe and the CIS, whose combined market cap nears $1 trillion.
Ayuna was featured in Management Today's 35 under 35 Women in Management in 2017. In 2018, she was shortlisted for the Asian Women of Achievement Award in Business Category.
Ayuna holds a Master's in International Business from Grenoble Graduate School of Business and MA in Linguistics & Intercultural Communications from the Moscow State University.
London Stock Exchange's listed issuers turn to capital markets in Q1 2020 amid uncertainty