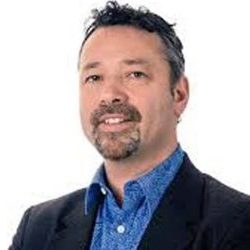 An impassioned advocate of responsible investment, Gavin has been a prominent writer, broadcaster and commentator for over two decades. His book, Frontier, was acclaimed as a "must-read" by the Financial Times. His next book is due for release by Macmillan in Q4 2020 titled Chain Reaction: How Blockchain Will Transform the Developing World.
Gavin's work leading Bloomberg's teams of journalists uncovering the world of derivatives that triggered the global financial crisis won him the Society of American Business Editors & Writers' Best in Business Award and the Society of Professional Journalists' Deadline Club Award.
Subsequently creating and leading Bloomberg's Emerging Markets team, Gavin founded New Markets Media & Intelligence to help increase understanding of the challenges and opportunities in emerging markets and technology through his own writing, and through constant and proactive dialogue with the most influential journalists, investors, and leaders. He regularly organizes and chairs key global forums, including the recent Bloomberg Emerging & Frontier Forum and events at Nasdaq and the London Stock Exchange.
How to apply ESG principles to mining
ESG principles have become the make or break of mining company stocks for good reason. Based on New Markets' work with some of the biggest investors and companies in establishing impact and responsible investment principles, Gavin Serkin takes us through the critical steps necessary to match your company's credentials with the new normal expectations.