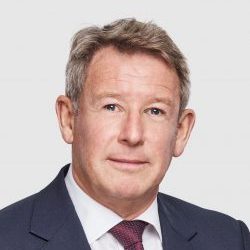 Nigel Robinson
Nigel is a member of the Institute of Chartered Accountants in England & Wales and was formerly a Royal Naval Officer in the Fleet Air Arm. Upon leaving the Royal Navy, he qualified with KPMG where he stayed for a further three years before leaving to work in commerce. He worked for six years in management with British Airways before leaving in 2002. He joined CAML in 2007, became CFO of the Group in 2009 and has been instrumental in developing the business. In April 2018, he was appointed Chief Executive Officer.
Introduction to Central Asia Metals
CAML is a copper producer with SX-EW operations at Kounrad, Kazakhstan, and is a zinc and lead producer at the Sasa mine in North Macedonia. The Company listed on London's AIM market in 2010 and began producing copper in 2012. Kounrad has since produced over 100,000 tonnes of cathode at cash costs that are amongst the lowest globally. The Company acquired the Sasa mine in November 2017, which has a life of 18 years and cash costs of around the lowest zinc industry quartile. In the first full year of owning Sasa, CAML demonstrated that the acquisition was accretive on both a EBITDA per share and EPS basis. In the eight years since production commenced at Kounrad, CAML has distributed to shareholders over $170 million in dividends and share buy backs. With two long life, low cost, cash generative operations and a deleveraging profile, CAML is focused on looking after all stakeholders and is cautiously looking once again at future growth opportunities.