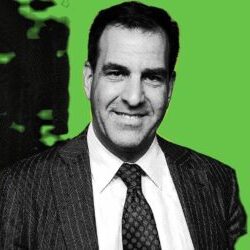 Howard founded boutique capital markets advisory firm RK Equity in 2002. He has over 25 years capital markets and investing experience across multiple investment themes in natural resources, including, gold, iron ore and lithium. From 1997-2001 Howard led the institutional equity sales desk of SG Cowen Securities focused on the EMEA region, as well as Japan.
Howard spent the first 5 years of his career as an analyst focused on privatization in Eastern Europe at Thomson Financial and as an investment banker in Budapest, Hungary. Howard holds a B.A. in Economics from the University of Michigan and an M.B.A. in Finance from Columbia University. Howard authors the Lithium-ion Bullâ"¢ and co-hosts Lithium-ion Rocks podcast, both periodic commentaries about companies supplying lithium and other raw materials that will meet the disruptive demand from the widespread adoption of Electric Vehicles and Utility Storage. Howard speaks regularly at investment conferences and to the financial media about the disruptive battery metals thematic.
Terafactories & The Geopolitics of Lithium
A consensus is emerging that Covid-19 will prove to be an accelerant, medium-term, to the battery EV/Energy Storage industry. At the same time, the ex-China world's vulnerability/reliance on battery raw materials supply processed inside China has come into stark relief. What Volkswagen has called the "Irreplaceable element" Lithium is relatively abundant in the #2 and #3 global auto markets - USA and EU. Which lithium projects/geographies are best placed to develop into long-term sustainable, secure chemical supply for the EU and USA's lithium-ion battery powered future?