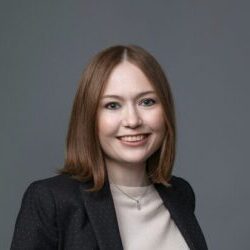 Graduated from RUDN University, Moscow; Engineering Faculty, Geological survey, prospecting and exploration of deposits of solid minerals specialization. Prior MICROMINE worked as geologist in LC NNK.
Joined MICROMINE in 2012 as Micromine technical specialist and took part in Micromine implementation projects on various mines in Russia - Norilskiy Nickel, Alrosa, AGD Diamonds, Stoylenskiy GOK. Recently is member of Micromine development group and responsible for realization requests from Russian clients.
Point cloud modelling and automated rings drilling enhancements in Micromine 20.5
Micromine 20.5 has a lot of improvements, but the most significant of them is Point cloud modelling functionality, now users can import and process laser scan data with simplicity and efficiency, which is more actual for UG survey. Providing 3d model of UG working (plan or fact), users can do ring design, exporting ring plans to IREDES for automated drilling, import actual drillholes back to Micromine to compare plan and fact. I would like to share such experience of automated drilling on Russian mines, giving short instruction of steps.