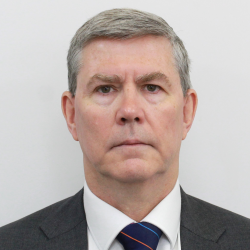 Huw Williams
Associate Director – Equity
European Bank for Reconstruction and Development
Huw has over 30 years of experience investing in emerging and frontier markets. He qualified as a Chartered Accountant and then spent 16 years with CDC Group plc, mainly in Africa, before joining Actis, a private equity fund manager. Since 2008 he has worked for EBRD's equity team, investing mainly in the former Soviet Union and East, Central and Southern Europe.
Will EBRD be able to fund new projects in the next 6-12 months and what will be funding / investment criteria ?
Huw will confirm EBRD remains willing and able to finance new projects, despite Covid-19, and sets out EBRD's investment criteria.