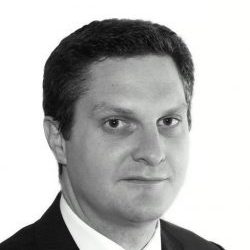 Jon has been with SRK Exploration Services Ltd. for 12 years and in that time has worked on a wide variety of early-stage exploration projects around the world. He takes a particular interest in high-latitude exploration, and in the exploration for critical raw materials and minor metals. He is currently leading SRK's involvement in the EU H2020-funded INFACT research project which aims to develop innovative and more acceptable approaches to exploration in Europe. Jon is also active in the implementation of ESG assessments and risk analysis at the earliest stages of exploration.
Exploration for Ti-V-P and Nickel mineralisation on the Bjerkreim intrusion, Norway, and its strategic importance for the region.
SRK Exploration Services Ltd. has been exploring the Bjerkreim layered intrusion on behalf of Norge Mining PLC since 2018. This talk takes us through how we validated historical data for very large deposits of Ti-V-P mineralisation and have embarked on a programme to define Mineral Resources for the first time. We look at the impact the project has already had on the area, how we are applying ESG good practice, and also how exploration for one thing has resulted in some intriguing targets for something quite different.