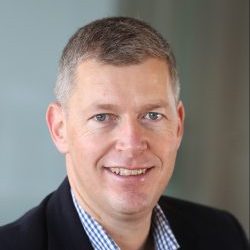 Jurgen is a Dutch mining engineer who has 10 years of practical experience gained at underground gold and nickel operations in Australia and an open-pit gold mine in Guinea, followed by more than 13 years as a consultant at SRK. He is the holder of an MBA and an Australian First Class Mine Manager's ticket.
He is an experienced user of Surpac, Datamine, and MineSched for the creation of underground designs, 2D and 3D visualizations, and mine scheduling. He has a good understanding of the interrelatedness of the various technical disciplines for setting up and improving mines and underground storage facilities. His practical experience ranges from mine development, ventilation, drill and blast, and ground support design and scheduling to mine management.
During his time at SRK, he has worked on a multitude of technical and due diligence studies in a large variety of commodities as well as underground storage facilities for both nuclear and non-nuclear waste.
Remote Mining Assistance
One of the issues for remote mining locations is the difficulty in recruiting professional personnel, and the services of highly experienced personnel in specific disciplines are not always required full-time. Travel restrictions such as recently have been experienced increase the requirements for remote co-operation with Cloud-based data.
A possible solution is the use of on-demand experienced off-site personnel for (discontinuous) assistance in combination with recent developments in technology. In short, Remote Mining Assistance (RMA).
This presentation will cover the current enablers for RMA, the advantages, the requirements for implementation, possible issues to be addressed, and some examples of solutions which have recently been implemented.