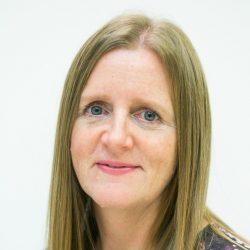 Ros Lund is a mining Specialist within the Department of International Trade helping UK companies connect with export opportunities in Central Asia, Central Europe, and the Balkans.
Ros has directed more than 50 mining conferences, seminars, and events for the World Initiative of Mining Lawyers, Objective Capital, SNL, Women in Mining and the Association of Mining Analysts in the UK and overseas. She created Mining on Top, a conference focused on mining's role in development in Africa, which attracted 500 delegates and 13 African Ministers in its second year.
Prior to mining, Ros spent 14 years in Payments, working for American Express and Barclaycard in a variety of operational and commercial roles.
During her career, Ros has completed secondments to Germany, Sweden and Ghana.
Ros is a qualified Six Sigma Black Belt and Corporate and Career Coach. She holds a BA Social Ethics from Lancaster University.