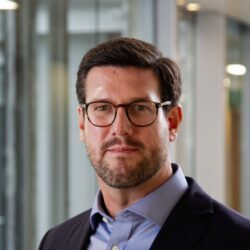 Keith Rowe-Wilson joined the team at Euro Lithium in December 2019 to direct the company's corporate development strategy for the development of their Valjevo Lithium and Boron Project in Serbia.
Keith has over 15 years of experience in the metals & mining sector having worked across the banks, trading houses, and mining houses in marketing, trading, and structured financing.
Keith bring's an array of commercial skills to the table such as strategic and corporate development, market analysis, stakeholder management, deal origination and structuring, and contract & termsheet negotiation and finalisation. Keith holds a BSc (Honours) from the University of Greenwich and an MBA (Finance) from the University of Cape Town's Graduate School of Business.