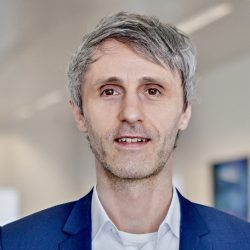 Patrick is an expert for the sustainable discovery and supply of strategic minerals and metals. He has over 15 years of experience working at the interface between the mining industry, government and academia. In his current position as senior advisor for exploration and resource assessment at EIT RawMaterials, he focusses on innovative initiatives that strengthen exploration and mining activities in Europe.
Challenges and opportunities of the European Raw Materials Sector
Mineral resources are the lifeblood of our modern society and the key to a more sustainable future. To face the challenge of increasing demand for raw materials combined with high import dependency, Europe has to take responsibility and address strategic issues such as criticality, global supply, resource & energy efficiency and economic development by boosting exploration and mining efforts, strengthening processing capabilities and creating smart and sustainable solutions to reduce emissions, waste and water & energy consumption.