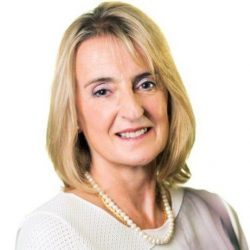 Rhona O'Connell
Head of Market Analysis, EMEA & Asia
INTL FCStone
Rhona O'Connell has over 35 years' experience as a commodities analyst, and is a recognised authority in the precious metals sector. She has worked as a metals market analyst in many aspects of the industry, including the mining sector, commodities broking at Rudolf Wolff where she was a major contributor to Wolff's Guide to the London Metal Exchange, and in the equity markets and investment banking, where at Shearson Lehman the was the Group Precious Metals analyst responsible for advising a wide range of market participants from trading through equities to corporate finance.
She has held Extel ranking (2nd place) in the gold sector and has been the Association of Mining Analysts Commodities Analyst of the year, is a regular contributor to the media, and has a large number of speaking engagements to her name. She was the joint most accurate analyst in the London Bullion Market Association's survey of the forecast gold price in 2019, and the outright winner of the Fast Markets accuracy forecasts for the precious metals suite in the fourth quarter of the year.
After a number of years running the GFMS metals analysts team at Thomson Reuters she is now the Head of Market Analysis for EMEA & Asia at INTL FCStone.
She holds an honours degree in Law from the University of Cambridge.
How are the different metals placed for a post-COVID environment
A synopsis of the relative strengths and weaknesses across the base and precious metals in the wake of the pandemic.